Malaysia Autoshow 2019 has come to an end, having offered car lovers of Malaysia a look at the development and future of the automotive industry.
This event was organised by the Malaysia Automotive, Robotics and Internet of Things Institute (MARii) as part of their efforts to elevate Malaysia's automotive industry. The Vehicle Inspection Management (VIMS) team was honoured to be part of the event as their official vehicle inspection partner.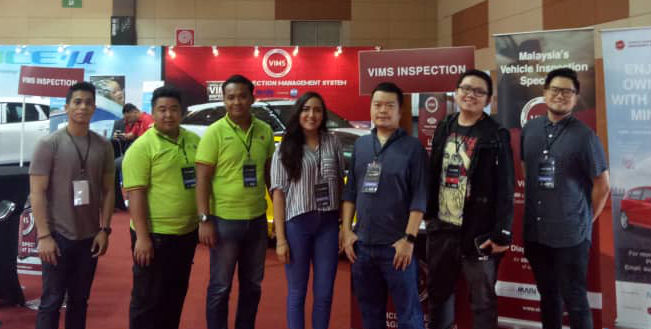 Demonstrating on luxury cars for VIPs
At our VIMS booth, visitors were treated to the full details of our inspection service and how VIMS comprehensively and fairly analyses vehicles for problems which are difficult to detect. They also had the opportunity to book an inspection with us and enjoy special exclusive Malaysia Autoshow 2019 promotions.
We were honoured by the presence of several of our country's ministers, who personally came and listened to our VIMS presentation, showing their support for us and for developing Malaysia's automotive industry. Among those who came by our booth were Datuk Darell Leiking, Minister of International trade and industry; Dr Ong Kian Ming, Deputy Minister of international trade and industry and Dato' Madani Sahari, CEO of MARii, who were hosted by our very own Chairman, Dato' Nik Izani.
Besides the event's exciting displays and booths, another of our highlights was when we were given the honour of demonstrating our inspection on a unique yellow Corvette C7 provided by Hamza Motors Sdn Bhd. The strikingly beautiful car is the only one of its kind in Malaysia and added prestige and glamour to our demonstrations.
Collaborating with our new partners
Malaysia Autoshow 2019 also marked the debut of our collaborations and package deals with two of our new partners: Riding Pink and Howden Insurance Brokers Sdn Bhd.
Riding Pink, Malaysia's first ever women-only ride sharing service, recently entered a partnership with VIMS by submitting 30 of their vehicles to undergo our premium vehicle inspection. They held their own promotion of RM5 off Riding Pink rides to Malaysia Autoshow 2019.
Additionally, attendees of Malaysia Autoshow 2019 who visited our booth also got an early look at our brand new inspection package deal. The package includes both a complete VIMS inspection as well as a Dcar Automotive Warranty Programme (AWP) 1-year extended warranty, both on the same vehicle. This will broaden the scope of what we offer to cover every phase of car ownership by giving our customers the option to learn everything about the condition of their vehicles and then protect them for as long as they wish.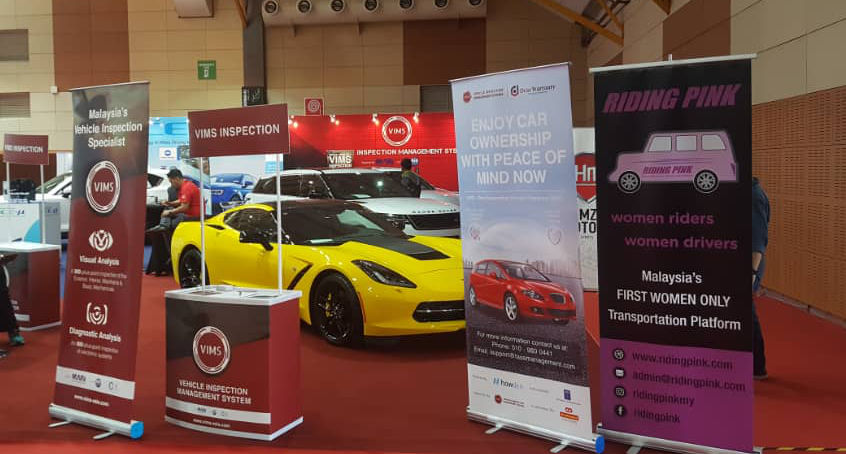 Our deepest gratitude to our fans and partners
Malaysia Autoshow 2019 was an informative an exciting event which taught us more about the history and future of the automotive industry. We are honoured to have been a part of it, and to have received and educated our prestigious guests.
We would like to thank everyone who paid our booth a visit, as well as all our partners for working together with us to make this event a success. We are proud to help MARii to further develop the automotive industry with our expertise, and are grateful to them for providing us with this platform. We had a great time, and we are looking forward to next year's Malaysia Autoshow. If you want to learn more about our new partners or to book a vehicle inspection with us, be sure to get in touch.